Stefano Tiozzo – Travel Photographer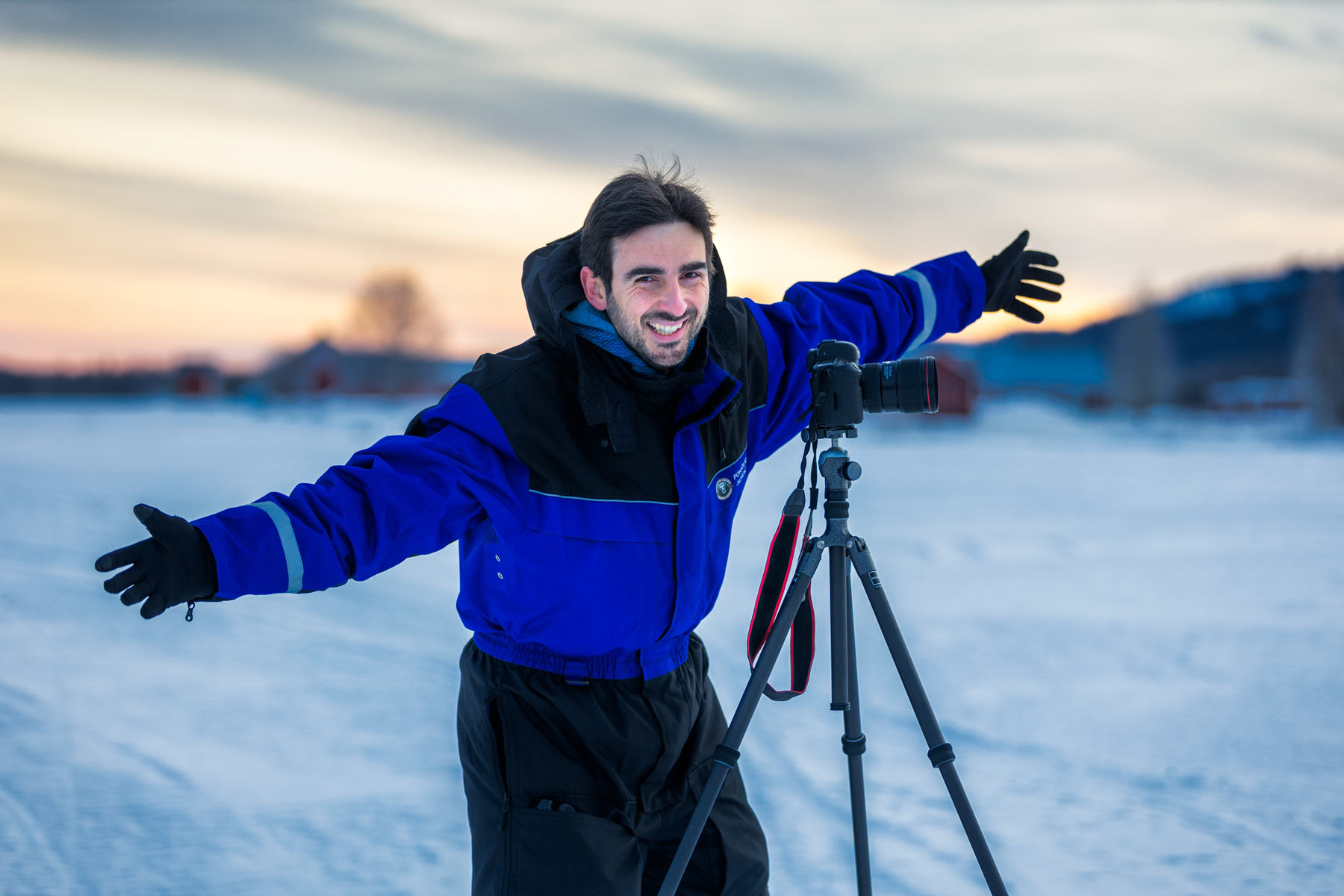 My name is Stefano Tiozzo, I was born in Turin in 1985, and I'm a landscape photographer, documentarist and soryteller specialized in travel and nature. After graduating in dentistry and working as a dentist for 9 years, my passion for travel, nature, photography and storytelling turned out into a life purpose, so in 2016 I left my medical career and dedicated my life in being a witness of the endless beauty of the world. My YouTube channel is one of the most relevant travel channels in Italy, and I run photography workshops all over the world, mainly focused in Iceland, Lapland and Arctic destinations. In my career I have been partnering with Canon, Alitalia, Ferrino, Salewa, Reale Mutua Assicurazioni, Levissima, Ritter Sport, Treedom, Booking, MAN, Edreams and for the European Commission.
I am often guest in main Italian radio, TV stations, and newspapers (La Stampa, Repubblica, Huffington Post, Radio Deejay, Radio Rai, Radio Capital, Kilimanjaro, Il Mondo Insieme).
I am a reporter and resident of the Social Media team for "Dove Viaggi".
I wrote 2 books "L'Anima Viaggia un Passo alla Volta"  and "Una Scelta d'Amore" Both for TS Edizioni.
My photos were displayed at the 2018 Moscow tennis open (Kremlin Cup), and exposed in the prestigious location of the Manege. My artwork has been exposed at the Biennale of Venice 2022, in the form of NFT at the Decentral Art Pavillion. I am an active member into the NFT and digital art space.
In 2019 I founded "SEVA Project", a documentary series aimed to fund reforestation projects in the Global South.
Let's explore the world's most beautiful places!
Viaggio in Giappone: 26 Marzo – 6 Aprile 2024
Tour itinerante in Giappone nel periodo di massima fioritura dei Sakura